Google Ads
How To Get Call Extensions Data On Google Ads?
To see your call extension performance on Google, you will need to follow some basic steps on your Google ads account.
Here are steps to get your Call Extensions Data:
Login To your Google Ads Account: If you are new to Google ads a dashboard will open like –
Select Your Campaign – Left-hand side of the Google ads dashboard you will have the option to select your campaign.
After the Selection of a Campaign, you will get the Ads & extension option under the ad group. However you can access the call extension data report on the keywords dashboard also but if you are a beginner, these steps will help you with easy ways. Now, when you will click on the ads & extension option you will get two options Ads and Extensions.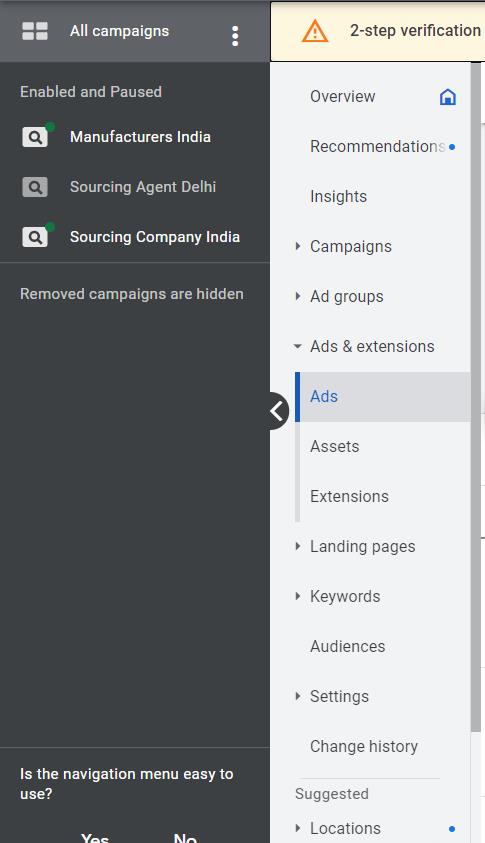 Then click on Extensions and all your running extension dashboards will show on your screen. Now click on the call option and see your dashboard.
On Call Dashboard – If you have enabled conversion tracking for your call extension, you can see your conversions in a few steps:
a. Click on the Columns button which appears on the left side of reporting table.
b. On presenting options click on the conversion box and apply.
c. Now a conversion section will be available on your dashboard and can see the numbers of conversions there
You can get all details on your reports section on your call dashboard with just 2 steps -Click on your Reports button, which appears on the right of the Columns button.
On Presenting option put your cursor on Extensions and new options will appear there. Now appears option click on Call Details and get call details like call duration, country code, & status.